You're considering making your eLearning content accessible. Smart.
But why not enhance your eLearning content for all students, while increasing accessibility?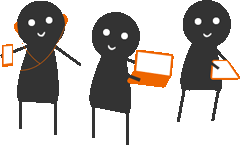 With ReadSpeaker's solutions for education, you can easily add ReadSpeaker text to speech to your online learning environment. All students have access to the tool, and can simply 'click and listen' to reinforce learning and increase comprehension and retention.
ReadSpeaker's complete suite of education solutions includes ReadSpeaker integration into online learning environments, publishing solutions, and a personalized reading, writing, and studying tool.
Visit the new education section of our website and contact us today to find out how you can start enhancing your online learning environment!
Happy learning!
The ReadSpeaker team