Thank you for attending InstructureCon 2015! We hope you had a chance to stop by the ReadSpeaker booth and speak to one of our representatives.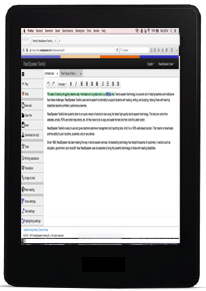 Missed us at InstructureCon? Here's a recap:
ReadSpeaker launched our newest Universal Design for Learning solution, bridging the gap between assistive technology and online learning for all learning styles.
Integrating text to speech in your Canvas environment has never been easier. Visit our website and watch the short video to see how ReadSpeaker integrates with Canvas.
Our Canvas Integration is now enhanced with our newest feature solution, TextAid.  ReadSpeaker TextAid offers a complete reading, writing and studying solution. With new features such as one-click web reading, speech-enabling scanned documents, downloadable audio files, and a new interface, ReadSpeaker TextAid goes further to be an effective learning tool for students.
Interested in enhancing your Canvas environment with ReadSpeaker's text-to-speech solutions? Contact us today.
The ReadSpeaker Team